Ohmite

- Ohmite Manufacturing Company has been a leading provider of resistors for high current, high voltage and high energy applications for over 80 years. Our full complement of products includes wirewound, wire element, thick film, and ceramic composition resistors, in addition to variable voltage controls and heatsinks.
Current Sensing Resistors
Publish Date: 2011-12-06
Summary and discussion of the full range of current sensing resistors offered by Ohmite including specifications, benefits, and applications.
Duration: 5 minutes
High Voltage Resistors
Publish Date: 2011-12-06
Ohmite's high voltage resistor product offerings include Mini Mox, Maxi Mox, Super Mox, Slim Mox, HVF, and Macrochip series.
Duration: 5 minutes
Cabinet Products
Publish Date: 2011-08-01
Cabinet types and kits from Ohmite including resistor and heatsink cabinets.
Duration: 5 minutes
Quick Heatsink Guide
Publish Date: 2011-02-16
Calculate heatsink and see heatsink components from Ohmite that are appropriate for applications requiring different wattage and mounting options.
Duration: 5 minutes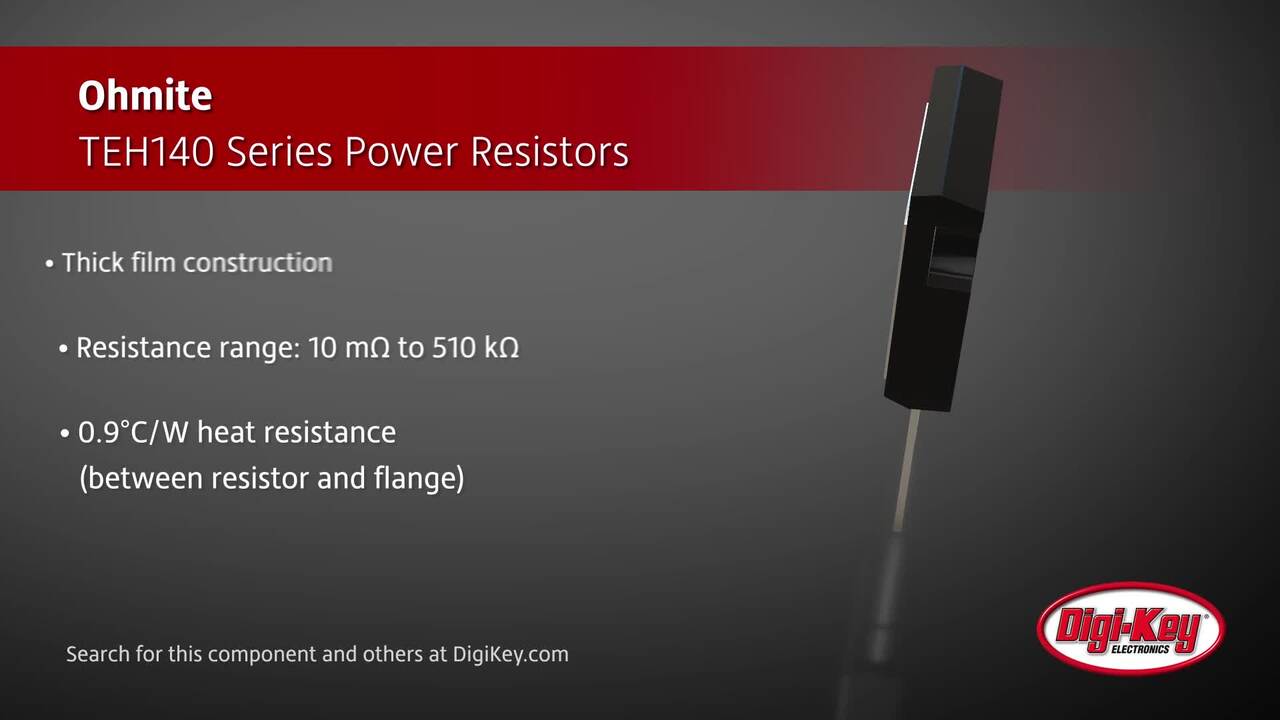 Heatsink Overview
This vodcast reviews the various types of heatsinks that Ohmite manufactures and explains their features and benefits.
Additional Content
Product Information

Product Guides

Documents of Interest