NKK Switches

- 65 Years, Over 4 Million Products

Over its 65-year history, NKK has designed and manufactured the industry's most extensive selection of electromechanical switches setting the standard for quality, stability and reliability in switch solutions.

Available in a variety of actuator types including toggle, rocker, pushbutton, slide, rotary and keylock switches to illuminated, process-sealed, miniature, surface-mount, touch screen and programmable switch devices.
Dual Seal Waterproof S Series Toggle
Publish Date: 2019-03-05
This presentation will provide an introduction to the S Series toggle switch from NKK Switches.
Duration: 5 minutes
FT Series Touch Screens Resistive vs Capacitive
Publish Date: 2018-11-12
Overview of NKK's FT series touch screens, focusing on the differences between resistive and capacitive.
Duration: 5 minutes
3D CAD Models
Updated: 2018-08-10
With thousands of 3D CAD models available, learn how they can help the selection and purchase decision.
Duration: 5 minutes
Standard Switches with Wire Leads
Publish Date: 2018-05-01
This presentation will cover the different series that are available from NKK Switches and the features and benefits offered.
Duration: 5 minutes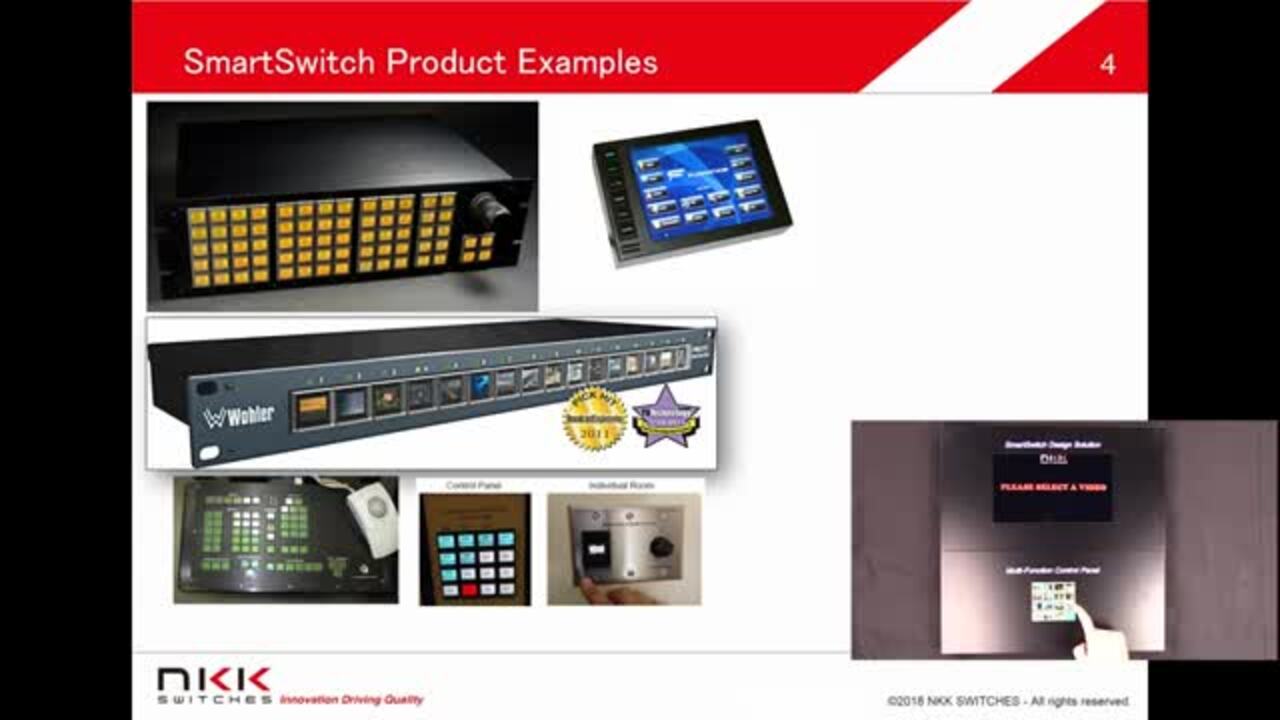 Introduction to SmartDisplay™
Learn about the basics of SmartSwitch in this presentation where we address what a SmartSwitch is, the features and benefits, real world applications, types of SmartSwitch, how to connect and use SmartSwitch, and who to contact for technical support.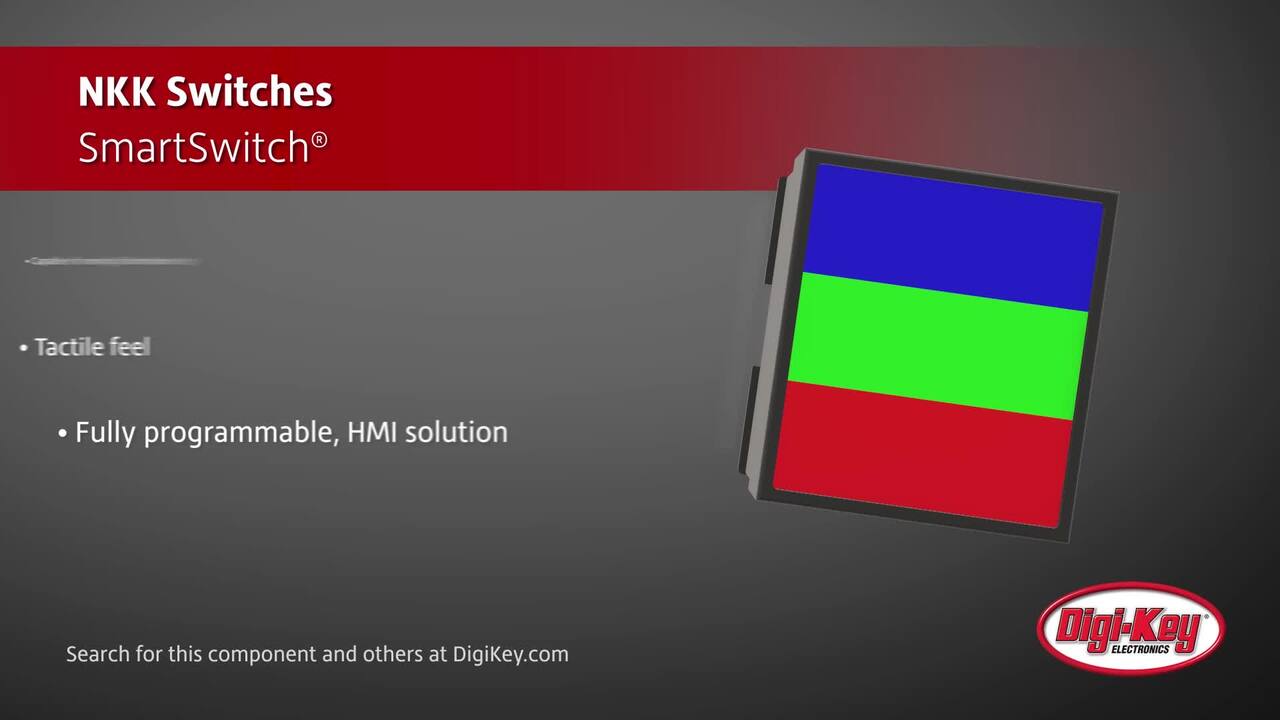 NKK Switches SmartSwitch® | Digi-Key Daily
By combining the functionality of an electromechanical pushbutton or rocker switch with a graphic programmable OLED or LCD display, the SmartSwitch is a space-saving, dynamic, multi-function device.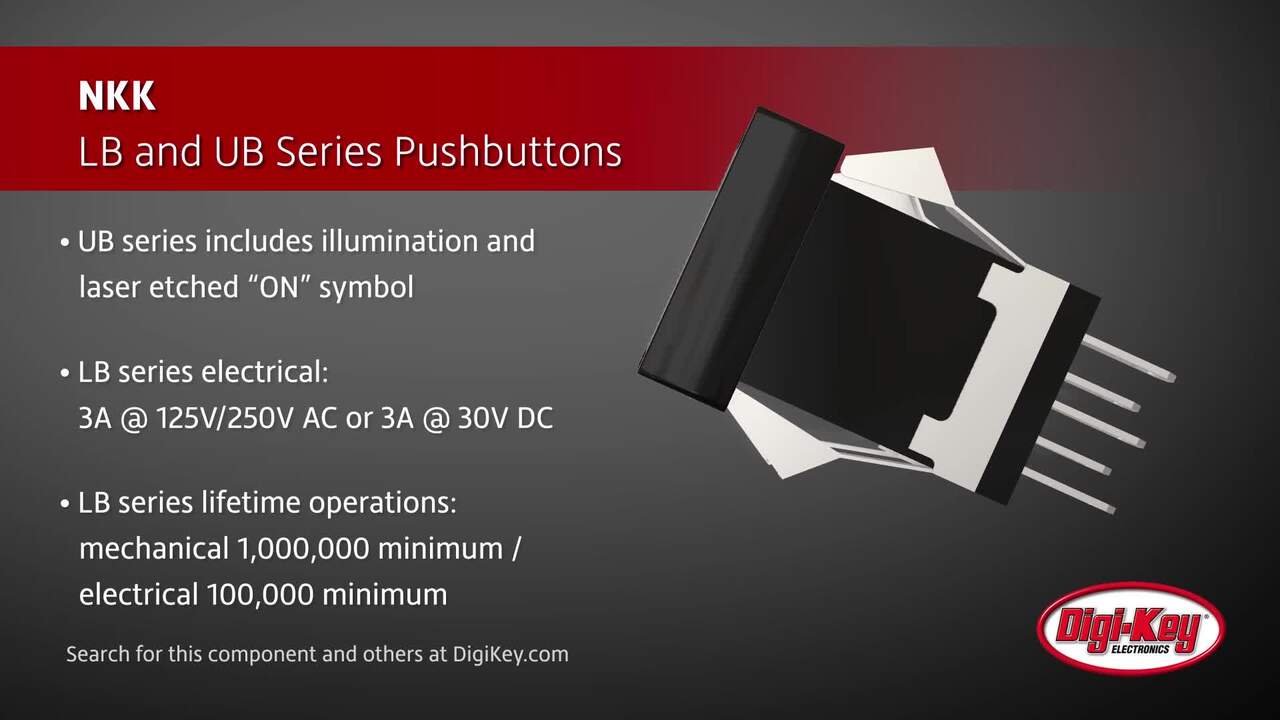 NKK LB and UB Series Pushbuttons | Digi-Key Daily
LB and UB series pushbuttons with protective guards from NKK come pre-assembled with a specified base switch and polyamide rectangular protective guard with cover to provide protection against accidental actuation and environmental intrusions.
Additional Content
White Papers

Selection Guides

Customer Testimonials

Additional Links

Product Information

Brochures and Catalogs